This was beautiful. A group of students helped to light the candles and place them into bags, then we silently walked the pathway with candles in hand adding them to the pathway on our journey to the centre.
The Fire path.
I'm very grateful to have been able to do this.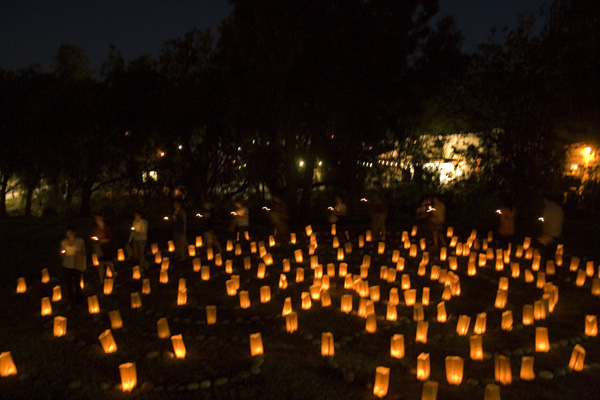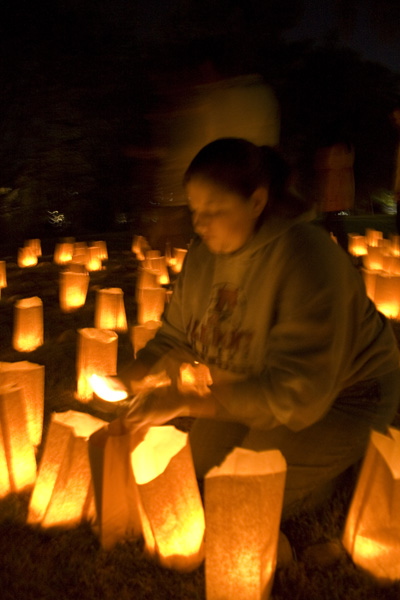 One of Terry's students helping to light a candle.
It was so peaceful! Even with a brass band practicing Souza marches somewhere nearby and adding a truly surreal flavour to the evening, I found that the outside world dropped away while I was within the path.
I loved this. So simple, so beautiful.