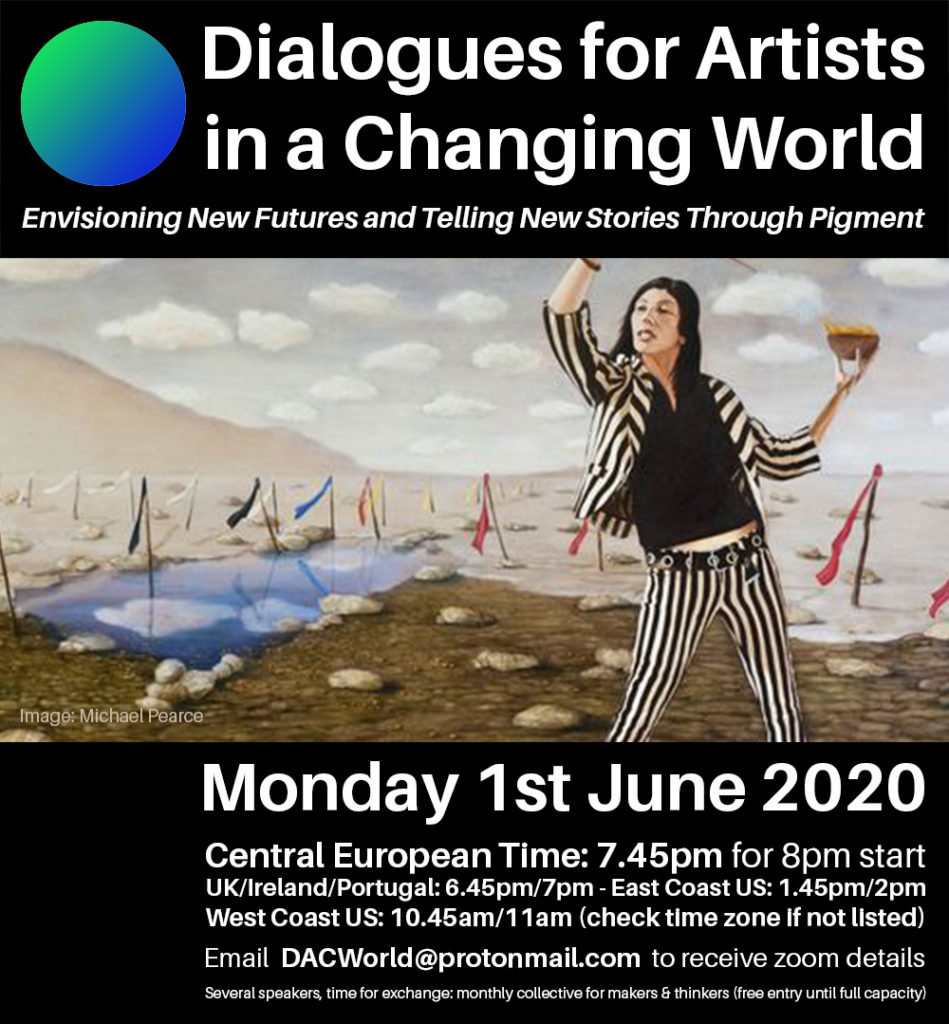 On 1st June I'm participating in this online forum, moderated by Elina Cerla (who is in possession of a remarkable mind). It will be interesting to talk to Conor Walton, who is a formidably intellectual artist, who doesn't paint a thing without thinking hard about what it is doing for his painting, and Jane Clatworthy, who I haven't met before. She's a British figurative painter, who knows her way about a canvas.
Apart from me, the participants are very European – Elina lives in Spain, Conor is in Ireland, I think Jane is in England, and although I'm English, I've lived in California for thirty years. I'm interested to see if there are differences in outlook between the two continents – and even between the four countries.
To sign up for the Zoom meeting, email: DACWorld@protonmail.com for details.