MutualArt published my story: Julie Heffernan's Fountainhead, Her Annihilation, Her Eve, Her Eden.
"Many of the surrealists left the mysterious landscape of the imagination largely uncharted, barely penetrating the frontiers of the subconscious. Not so Heffernan."
I really enjoyed writing this.
I try to write my articles to reflect the art, and it seemed to me that the rich flow of imagery that I love in her paintings resembled hypotaxis – a sentence with multiple subclauses and sideways journeys, so I wrote the first paragraph in that manner. It's 354 words. However, I was also struck by the contrast between the richness of the paintings and her studio, which is so simple and bare. So I wrote the next paragraph describing the studio using parataxis, which is the opposite of hypotaxis, language written in short, undecorated sentences, punchy, to the point. I liked the juxtaposition of the two very much, because the styles paralleled the real world.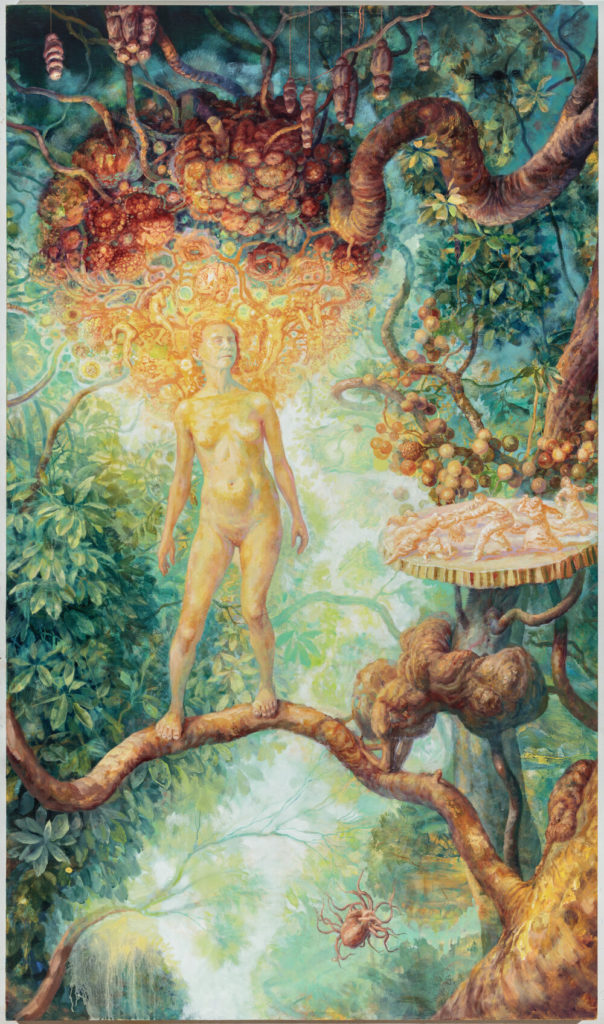 You can see more of Heffernan's paintings in her books: