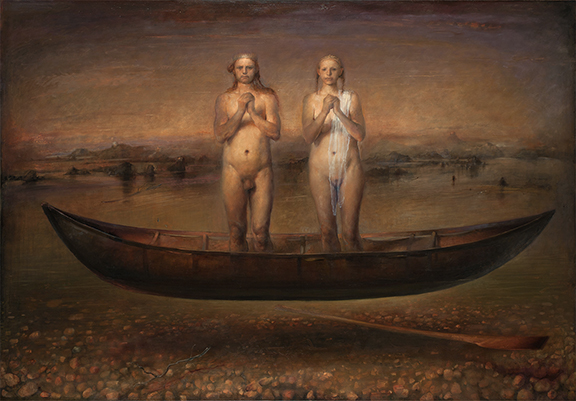 Getting to know Odd Nerdrum has been one of the most extraordinary experiences of my life. I first met him in 2014, when he came to The Representational Art Conference, and I had the remarkable pleasure of moderating a conversation between him and Roger Scruton, the great conservative philosopher.
I enjoyed writing this piece about him and his clan of followers, partly because we got to be first to publish one or two of his new paintings, but mostly because I admire this painter so much. A truly original man, and a genius of our time.
I adapted the first line from a famous gothic novel.
Here's the whole story: Odd, Odder, Odd Nerdrum