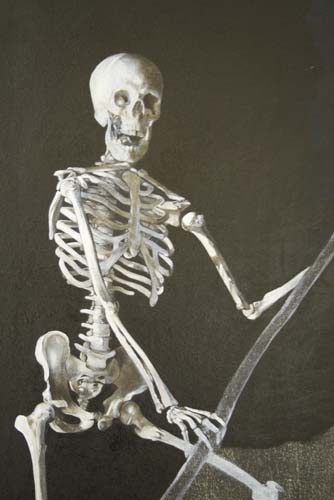 Although I haven't completed the skeleton yet I used some remaining Van Dyke Brown to bring the background to the edges of the realized work. I should finish this fairly soon, within a couple of days, I hope.
He's looking good, huh?
I got pretty tired today by about seven o'clock, and I still want to make a panel for a skull painting that I'd like to make within the next couple of weeks. Up early in the morning for yoga and a run, so I must get on with it!